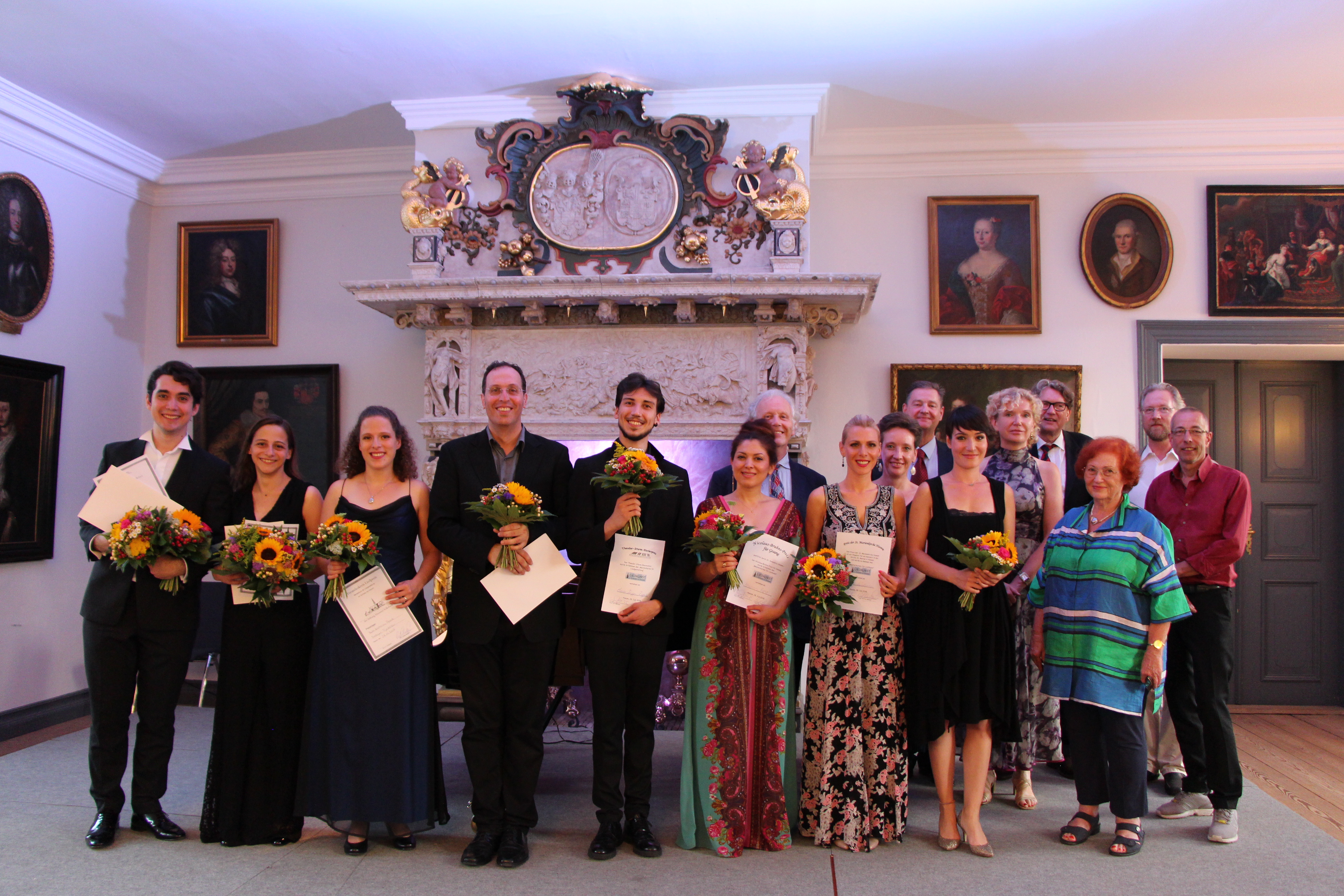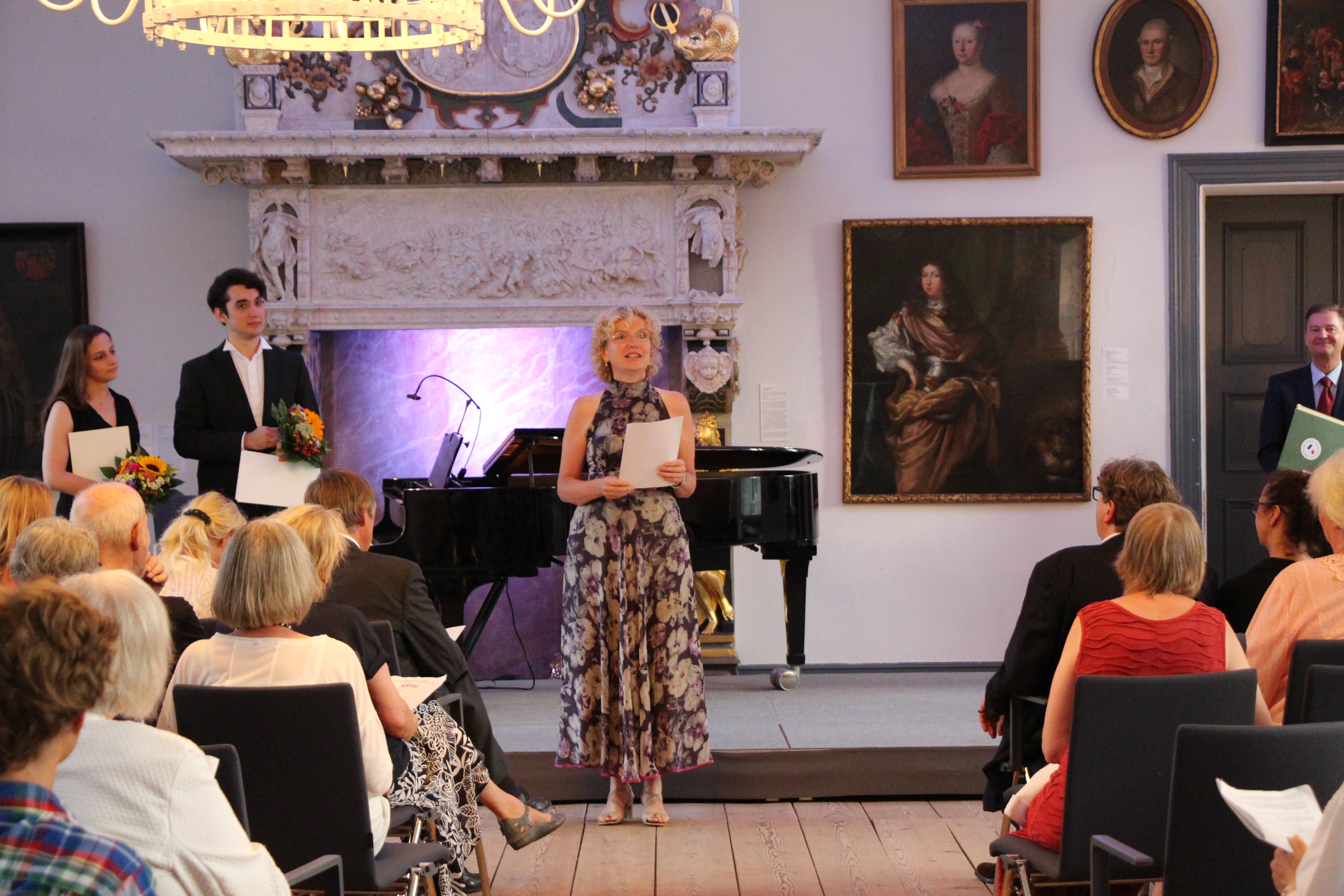 We are very grateful and happy that the highly endowed Johann Max Böttcher Lied Prize (Liedduo Prize) will be awarded by the Böttcher Foundation for the second time in 2022.
The Ministry of Education, Science and Culture of the State of Schleswig-Holstein is making it possible for the 21st time to award the 'North Frisian Song Prize' (Liedduo Prize). The Marienkirche Husum prize is being awarded for the 17th time. And for the ninth time, an audience award winner will be determined with the help of the audience at the final concert. This prize is donated by Gabrielle Gumpert and Barbara Hess. For the fourth time, an outstanding performance in interpretation has been awarded the Hardenack-Zinck Prize. This prize is named after the important composer, flutist and singer Hardenack Otto Conrad Zinck, who was famous at the time and was born in Husum in 1746.
The concept of the master class with awards has proved successful and has received wide attention. The previous award winners have been able to make an international name for themselves and have thus made the North Frisian Song Prize and the song art in the Husum Castle widely known.
Here is an overview of previous award winners: