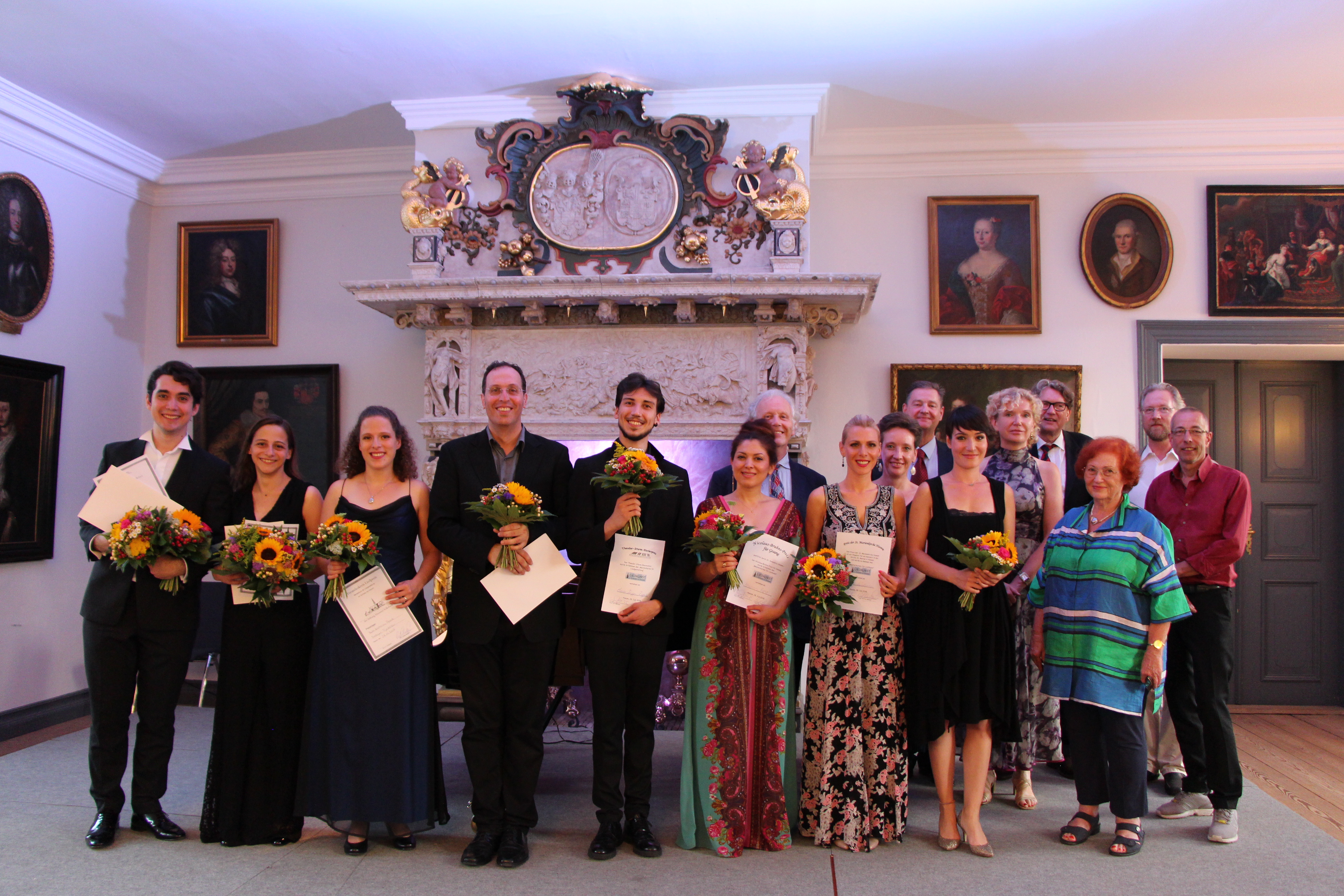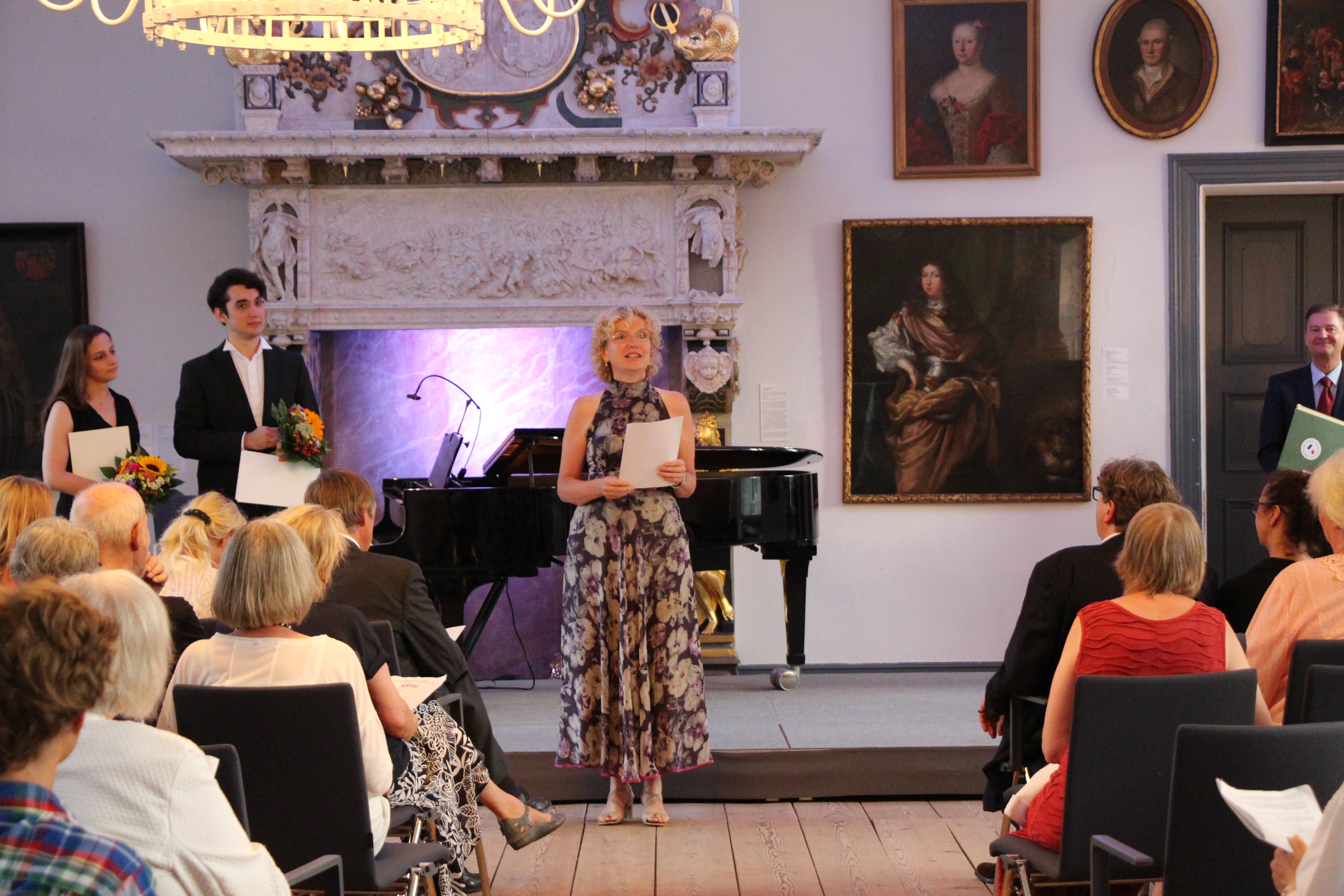 The best performances at the final concert on Saturday, 31st of July 2021 will be chosen by an independent jury to receive the following prizes:
1. Liedduo-Prize: "Johann-Max-Böttcher-Preis
2nd Liedduo-Prize: Nordfriesischer Liedpreis – in the gift of the State of Schleswig-Holstein's ministry of education, science and culture
Nicolaus Bruhns Prize for Singing– donated by Hof-Angelbur-Dr.-Annemarie-Hansen-Foundation
• Prize of church St. Marien Husum
• Audience Award– donated by Gabrielle Gumpert and Barbara Hess
Hardenack Otto Conrad Zinck- Prize
The concept of the master class with awarding of prizes has proven to be successful and has received widespread attention. The previous winners were able to make a name for themselves internationally and have made the North Frisian Song Prize and the art of song in the castle in front of Husum widely known.
Here you will find an overview of the previous winners: